Plastic Free Beauty : shampoo & conditioner bars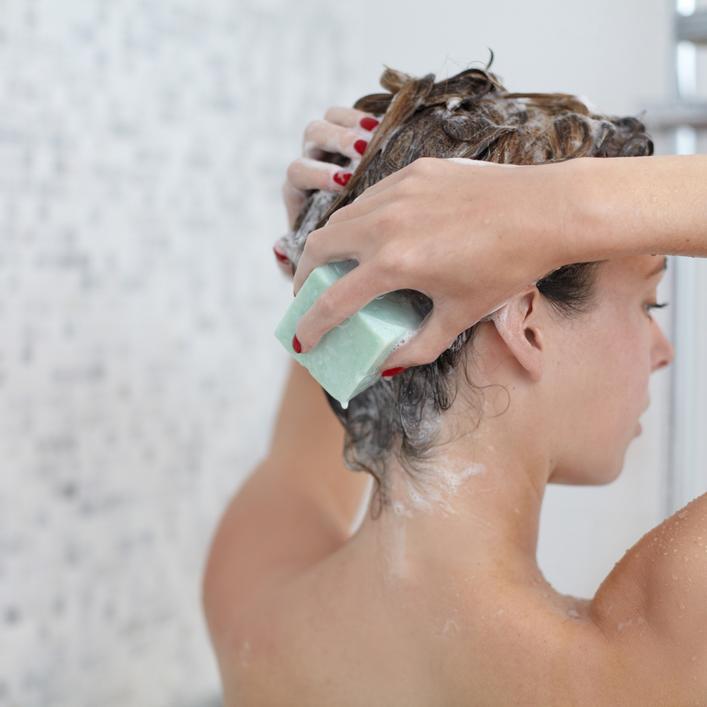 making the switch to minimal packaging
No 1: Since switching over to plastic-free shampoo last year, this has become my favourite shampoo. Not just because it isn't packed in plastic, or isn't tested on animals, and not just because its vegan and made from naturally derived ingredients.
All of those things are important - but there's another reason why it's my favourite: it just really works!!! Both my husband and I use this and we both love it. Our hair is glossy, with pretty much zero breakage or brittleness. Together with the Guardian conditioner, also from Ethique, this is a terrific combo.
To use the shampoo, you either lather it up in your wet hands first, then apply the lather to your hair (which is what we do) or you can rub the bar straight onto your scalp - whichever works best for you.
No 2: Ethique make a couple of conditioner bars. Designed to reduce wastage, the bars are concentrated so they last for ages, and are packed in cardboard boxes with no plastic packaging.
We find that these conditioner bars work best when not rinsed out. (Added bonus: saves time in the morning!)
I love this Guardian version, for dry hair, as it supplies nourishment and gloss without making my hair heavy or oily, while my teenage son prefers the Wonderbar version for normal to oily hair.

Ethique Guardian Conditioner Bar for dry, damaged or frizzy hair
Ethique products are made in New Zealand, and shipped worldwide. Their products are a clever solution to the myriad plastic bottles of beauty products, as everything they make is in a solid bar state. Marvellous for travel, as it solves the problem of liquid spilling in a toiletries bag as well as liquid limits on carry-on bags. And of course, they are to be applauded for their stance on plastic-free packaging - right down to the way the boxes are shipped for delivery.
I have tried a few solid shampoo and conditioner bars over the last few years, and struggled to find a product that actually worked. Many of them left my hair stringy or heavy. So discovering a product that works this well is an absolute joy! (And the real test? Both my hair, and my husband's hair, is stronger, and has stopped snapping and breaking.)
The various bars are colour coded, so you can tell them apart. I've tried quite a few of their products, and found them good, but it's this shampoo and conditioner that is the standout to me.
Well worth trying out!