Lily of the Valley in May :: Birth Flower of the Month
Flowering for the shortest season, just in early spring, the dainty little flowers of the Lily of the Valley have a generously big scent which belies their tiny size.
This old-fashioned meadow plant is our feature flower this month, because it is the traditional Birth Flower for May. (Of course, this list relates to the Northern Hemisphere season, but those of us in the Southern half of the world can play along too I figure, just for the fun of it.)
So if you, or a loved one, are having a birthday this month, read on to discover a bit more about this tiny flower that is traditionally carried by brides in Spring....
LILY OF THE VALLEY:
the return of happiness;
sweetness;
humility;
good luck.
In the old Flower Language, a gift of highly fragrant Lily of the Valley flowers would symbolise that the gifter believed the recipient was sweetly natured and could bestow good luck. As a birth flower, it symbolises the same qualities as well as humility and rarity.
BOTANICAL BACKGROUND
Convallaria majalis is a flowering plant which is highly poisonous - so that "sweet" nature really only relates to the scent as it is a bit of a trickster! It is native to the cool temperate Northern Hemisphere regions of Asia and Europe.
It prefers shady, cool conditions with sandy, acidic soil - which is why it is often found in woodland settings. As a herbaceous perennial, it is low-growing, and can spread to large areas through it's extensive rhizomes, or underground stems. In spring, the plants will produce upright stems about 30 cm high, some of which will have flowers & leaves, and some of which will just produce one leaf per stem.
The flowering time is relatively short - often for just a few weeks in Spring - which is why Lily of the Valley flowers have a reputation for rarity.
As I mentioned, the entire plants is quite toxic - from the rhizomes, to the stems, leaves, flowers and also the red berries which follow the flowers.
Traditionally carried by Spring brides, the fragrant Lily of the Valley is so enchanting that it looks perfect en masse, encircled with either its own or another variety of lustrous green leaves. It was the bouquet flower chosen by Grace Kelly at her wedding, and more recently by Catherine Middleton at hers.
If a May-born bride or groom were to carry a bouquet or lapel spray of this flower then, it would be an obvious choice for a May wedding.
5 GIFT IDEAS FOR A MAY BIRTHDAY FEATURING LILY OF THE VALLEY
Of course, you could pop into your local nursery and pick up a beautiful pot of flowering Lily of the Valley as a gift for a loved one in May. It would be a gorgeous gift.
Or you could get more creative, and hunt out various beauty products which feature the elusive and unmistakable scent of this unassuming-looking flower. Here are five ideas we've found (which are all cruelty and animal ingredient free) :-
1: NATURAL LILY OF THE VALLEY SOLID PERFUME
Made from natural botanical ingredients
& handcrafted in small batches in New York,
this solid perfume is alcohol free too.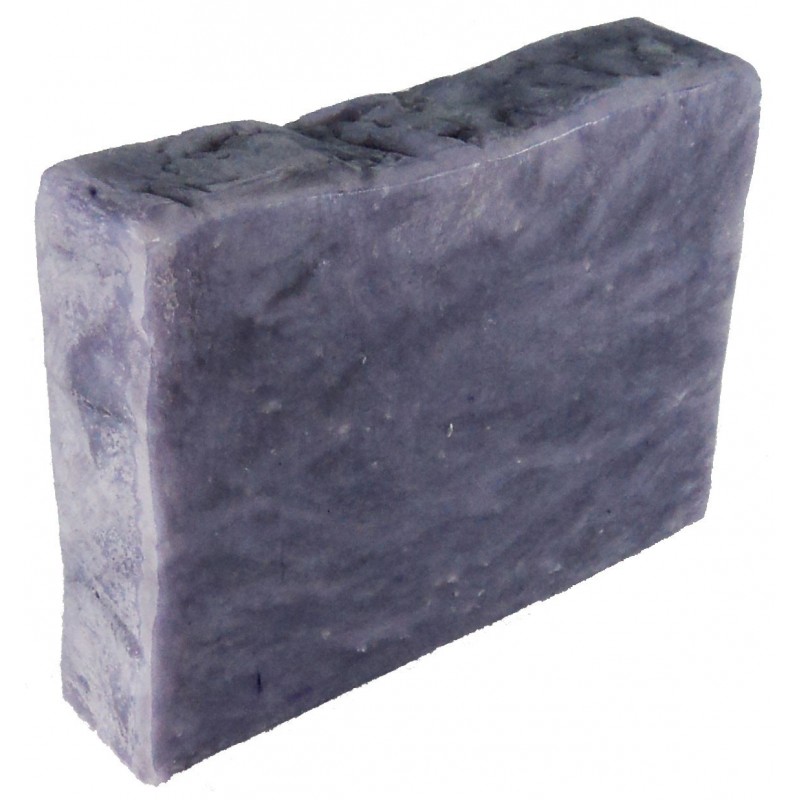 2: PALM OIL FREE,
LILY OF THE VALLEY SCENTED SOAP
Handmade in Britain,
Attis soap is made from shea and coconut butters,
and scented with Lily of the Valley fragrance oil.
3: PENAHALIGON'S
LILY OF THE VALLEY
EAU DE TOILETTE
One of our own favourites
(we both stocked up on this fragrance from the Covent Garden
Penahaligon's store when in London last year),
this eau de toilette evokes a gentle, romantic top note
with a lasting depth from the sandalwood.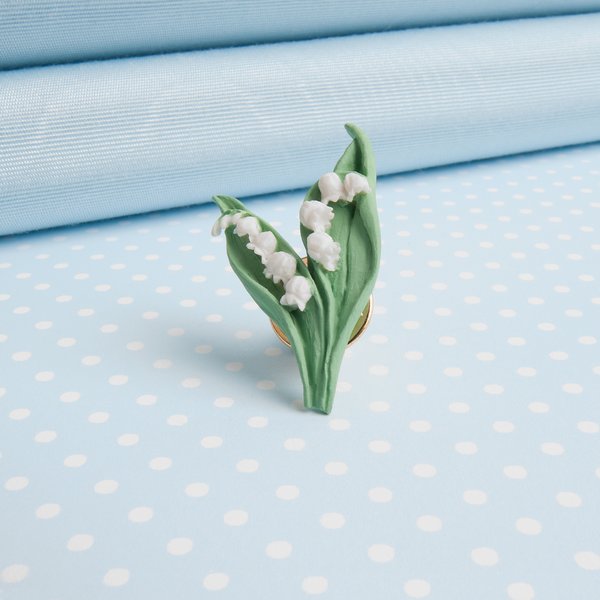 4: FOR THE BOYS:
LILY OF THE VALLEY
LAPEL PIN
As a suave touch on a suit jacket lapel,
this pin is hand painted & made in Wales, UK.
Of course, it would look gorgeous on anyone, male or female,
but it's hard to find elegant lapel pins for the boys,
and we think this one could be rather fab for a May born gent of style.
5: BOTANICAL ILLUSTRATION
OF THE LILY OF THE VALLEY PLANT
Or perhaps a beautifully framed print of the recipient's
birthflower could be the perfect gift for a person born in May.
This one is printed to order, or you could search for an antique print
as a thoughtful gift for a botanical-lover.
So if you are a May baby, it's worth dropping some hints if you'd like a gift featuring your sweetly scented and precious birth flower.
And if you need to find a present for a loved one born this May, we hope we've given you a few good ideas to get you started.
Image credits - click on each image to take you to the original source.