Plastic Free Living :: Toothpaste
Looking for toothpaste that doesn't come in a pesky plastic tube? Here are some brands that are switching things up, and offering toothpaste in more recyclable packaging, from glass jars to metal tubes.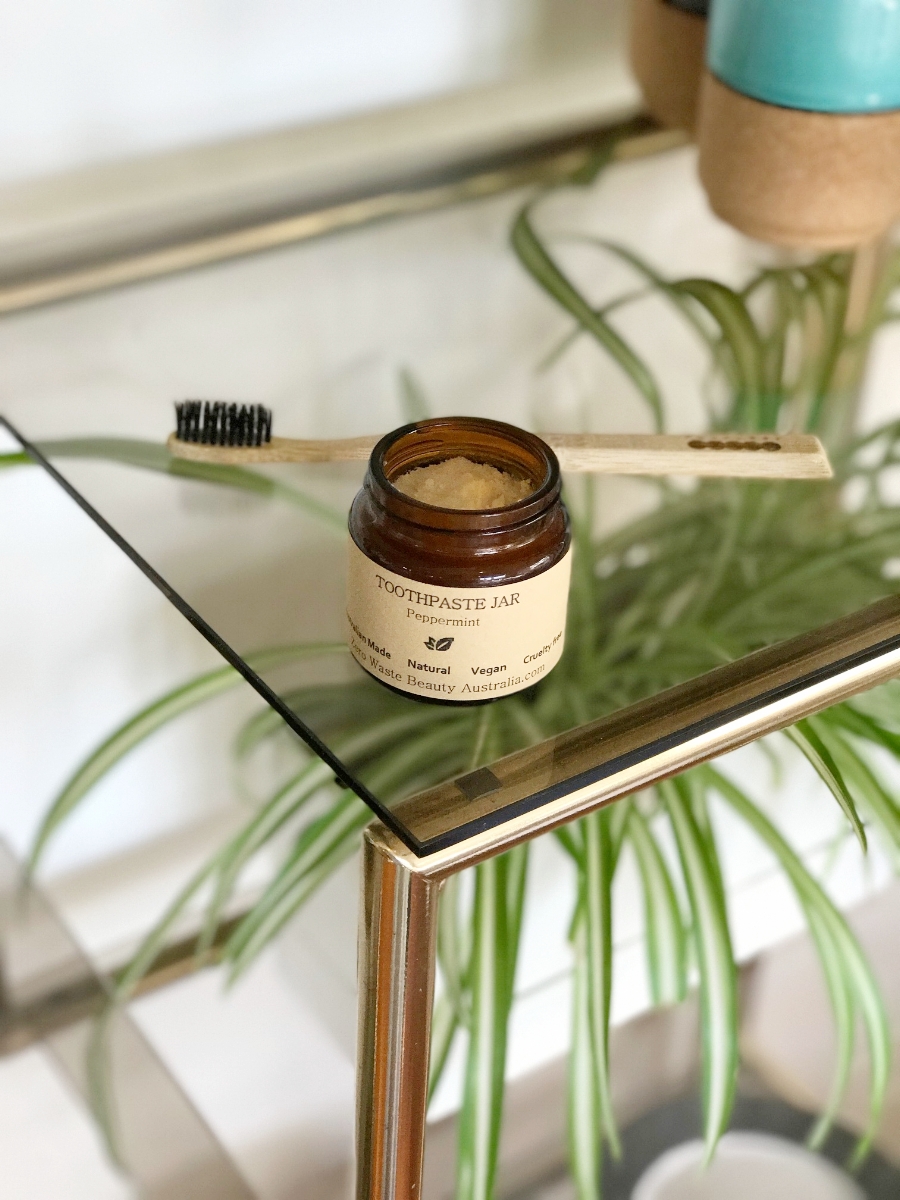 1: zero waste beauty australia
1: Zero Waste Beauty Australia Peppermint Toothpaste
We love this one, because not only does it come in a refillable, recyclable glass jar, it's also
vegan

cruelty free

Australian made

made from natural ingredients

Free of triclosan, SLS, fluoride, propylene glycol, DEA, micro beads and artificial sweeteners.
The version we've tried is this Peppermint version, which is refreshing. It also comes in a Lemon & Eucalyptus version too.
2: Aesop Toothpaste
Harking back to the old metal tubes of yesteryear, Aesop's (relatively) new toothpaste is packed in a recyclable metal tube. With the characteristic gorgeous herbal scents of the botanically-focussed brand, this toothpaste has a wonderful mouth feel. It's
made from natural ingredients, predominantly calcium carbonate

key ingredients include sea buckthorn, cardamon, wasabia japonica

vegan

cruelty free

"tastes" delicious!
3: Davids Premium Natural Toothpaste
Made in the USA, this aesthetically pleasing package gets ticks in the graphic design department, as well as the sustainable packaging department. The toothpaste comes in a recyclable metal tube, with a natty little key to get every last squeeze from the tube. It's
free from Sodium Laurel Sulfate, artificial sweeteners, and fluoride

cruelty free

vegan

carton made with 100% wind power

contains calcium carbonate and sodium bicarbonate as gentle cleaners

contains Xylitol (derived from birch trees) to reduce the formation of cavities