Best thing since sliced bread? 5 of the yummiest healthy sandwiches.
What's even better than sliced bread? The yummy sandwiches you can make from them! Ok, it doesn't have to be sliced bread - sometimes it's quite fun to hand slice a loaf fresh from the local bakery, and to mix textures up by including rolls and baguettes amongst the finely sliced bread sandwiches.
In our house, rustic bread made from wholegrain flours - mostly sourdough - is a regular fixture in our pantry. During Plastic Free July, we realised how easy it was to take our own organic cotton bread bags to the local baker, and ask them to place the freshly sliced bread straight into our bags. (This has lead to a LOT of positive conversations with both the bakers and other curious shoppers.) We've also noticed that the bread keeps much better in the cotton bags than the old plastic bread bags we used to have. The bread is kept in a vintage bread crock, which also helps to keep it fresh.
But back to the point! If you are looking for some yummilicious filling ideas for sandwiches which are filling, healthy and delicious, try out some of these ideas...
2: Vegan chickpea tuna salad sandwich
with creamy chickpeas & fragrant dill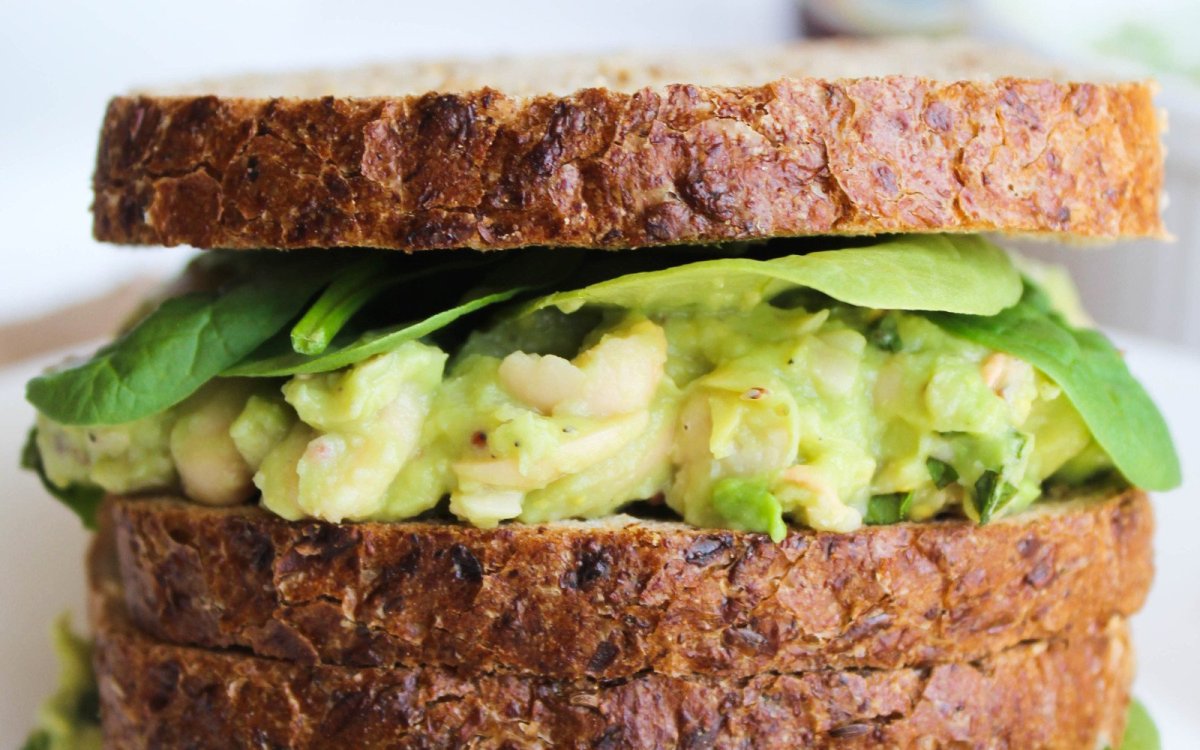 3: smashed white bean, avocado & basil sandwich
the green goddess of sandwiches...
the classic Vietnamese roll gets a vegan makeover
5: green goddess hummus on toasted bread
Toasted wholegrain bread, slathered with creamy green goddess hummus and crispy pickled veggies...