Bed & Bath Linen
Once you've slept in pure linen, or organic cotton, there's really no going back. Because apart from knowing it's better for your own health, the farmer's health and the planet's health, it just feels so damn fine!!
Simple is best
We're slowly switching over from conventional cotton to organic cotton, organic bamboo, or linen (which is generally grown without pesticides anyway) as our bed & bath linen wears out. Here are some of our faves....
Made in Melbourne, using GOTS certified organic cotton. Hand screen printed means each piece is slightly different, which we think adds to its charm.
The most heavenly towels, hand woven in Southern Turkey on traditional looms.
Using GOTS certified cotton and linen, Loom Towels are incredibly absorbent and a pleasure to use.
They also happen to look rather fabulous in the bathroom!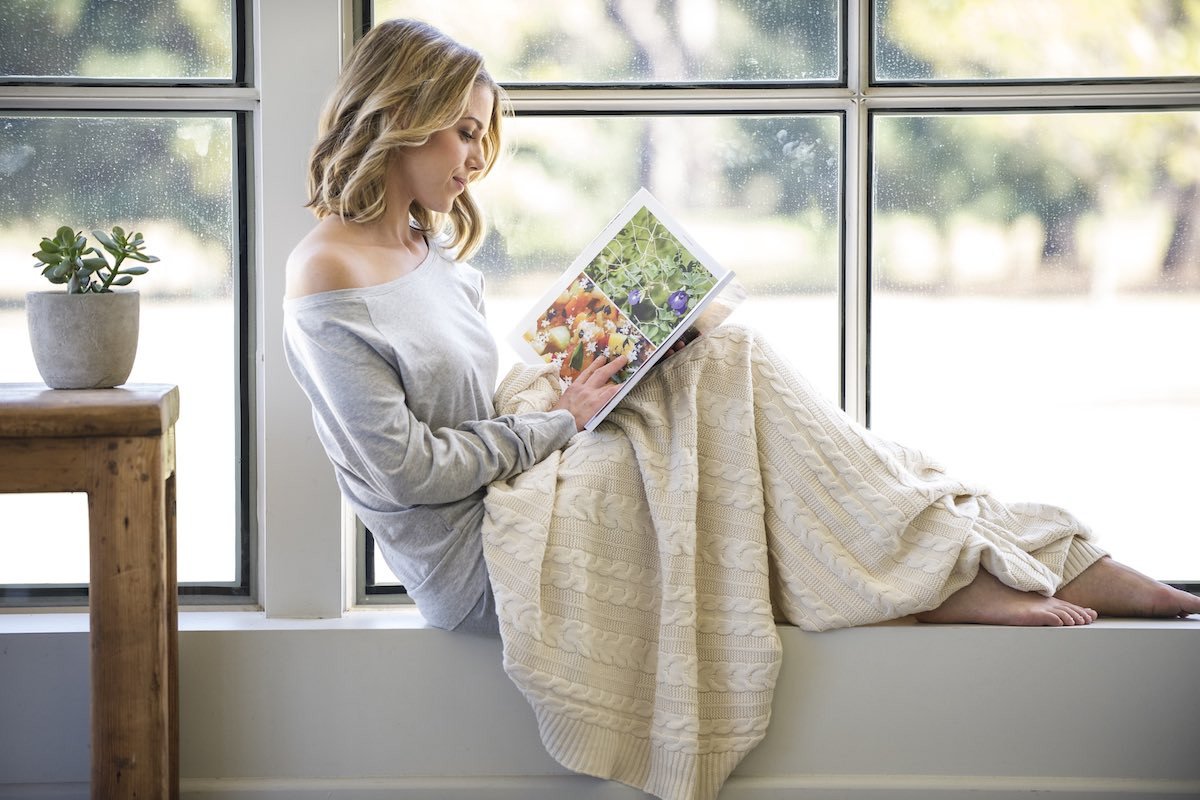 Long term admirers of this local Melbourne brand, we love the simplicity and hand feel of Bhumi organic cotton linens. From sheets to bed throws, they have a wonderful softness. (We especially love the blankets which are vegan, and super soft.)
Bhumi also make towels, and a basics range of clothing for men and women, babies & children, which are highly recommended too.
Plastic-free homewares & Utensils
Seriously durable drink bottles (they even come with a lifetime guarantee). Made from double layered stainless steel and bamboo/silicone lid. No plastic!
Tree Tribe plant 10 trees for every sale, and they also make eco sunglasses, activewear and accessories from real leaves.
(image credit @veganintransition)
Use code "KINGANDQUEEN10" for a 10% discount.
Every single plastic toothbrush ever made still exists.. how crazy is that?! Go for one with a bamboo handle instead for an eco alternative. (Like this one from Danish brand Organic Basics, made from recycled bamboo & charcoal infused bristles).
Use code "futureking&queenxOB20" for a 20% discount.
Ditch your micro-fibre cloths (because the tiny fibres get into the ocean via household plumbing when the cloths are cleaned in water - causing issues to marine life who swallow them) and use old-fashioned cotton cleaning cloths instead. They work just as well!
You can buy organic cotton cleaning cloths, or use your old t-shirts and towels, cut up into little squares.
Pop them in the washing machine with a vinegar rinse in the fabric softener compartment, and they will last for ages.
We make up our own general cleaning lotion, with a mix of 2 tablespoons each pure vegetable dish soap & tea tree disinfectant + a few drops of Eucalyptus, Lavender and Tea Tree oils. We put that in a refillable glass bottle, and top up with water.
This is safe to use on marble or stone as it doesn't contain acid so won't etch the surface, and the tea-tree oil is a natural mould killer.
If you're not using it on natural stone, you can add a couple of tablespoons of white vinegar to this mix.
Made from botanical and natural origin ingredients, these little toilet bombs are safe enough to use in septic tanks.
Unlike conventional toilet bowl cleaners, there are no nasties which can cause harm to aquatic creatures further down the line.
home compostable bin liners
And yes we mean HOME compostable, not the green washing kind of plastic bags which only break down in commercial composting facilities. (Ok, that's better than traditional plastic, but not really good enough when we have another choice.)
Bio-Tuff make dog-poo bags, little kitchen bin liners, compost bin liners +even huge wheelie bin liners - all made from corn-starch and all home compostable.
You can buy them direct, in small packs or in bulk for commercial use.
dirt company laundry washing liquid
I think I've tried dozens of brands of laundry detergent over the years, including making my own, in a quest to find a product that works, that doesn't harm the environment and that is gentle on skin.
My search landed me at the Dirt Company, and without hesitation I have to say this product is fantastic. Concentrated laundry liquid is delivered in returnable pouches, as refills for these sleek little metal bottles. A few pumps in the washing machine dispenser, and beautifully clean clothes are your reward for choosing a better, more thoughtful product.
Dirt do not test on animals, the ingredients are 100% biodegradable, and they claim that on a weight per wash basis, their product cuts up to 90% of plastic compared with average supermarket brands.
To top it off, they give 50% of their profits to The Ocean Cleanup, who are working at removing waste plastic from the ocean.
You can order when you need it, or by subscription. Delivery available across Australia.
All those expensive plastic bottles of fabric softener in the supermarket? Turns out you don't need them, as something much simpler works even better.
We keep a flip top glass bottle of vinegar rinse in the laundry, and add a good splash or two in the fabric softener section of the washing machine instead. It removes any last trace of soap residue, stops the clothes smelling musty, and leaves fabric beautifully soft.
To make it:
Add a teaspoon each of lavender, tea-tree and eucalyptus oil to a 1 litre glass bottle. Top up with white vinegar, give it a shake, and you're ready to embark of a field of lavender dreams!
Online Eco Home & Gift Stores
These are some of our favourite online marketplaces to find home products that are eco-friendly, zero-waste, plastic-free, cruelty-free, ethically made and vegan.