Sustainable Swimwear :: new summer 2017 collection from Elle Evans
2017 Swimwear Collection launched from sustainable-fashion swimwear brand Elle Evans

Eco-friendly swimwear that is made from sustainable fabric, and can also be reverse worn to reveal a totally different look, is always going to get our attention.

And when it looks as gorgeous as this, in flattering cuts, well, we reckon it's going to be an elegant summer by the beach.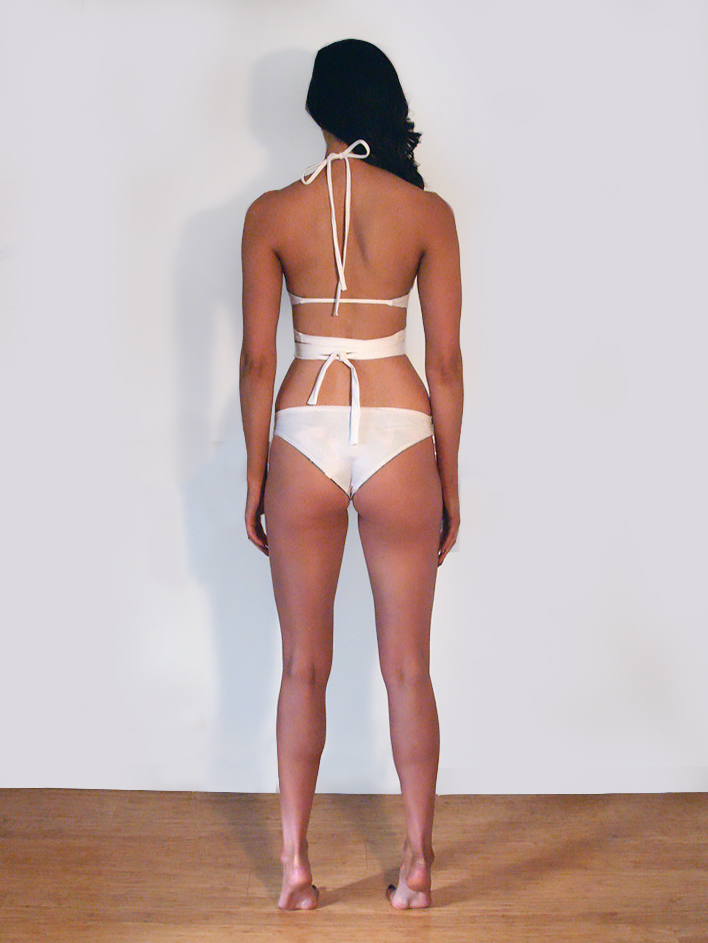 The orange and white bikini can be worn this way or that, creating an orange & white combo, a white bikini, or an orange bikini. Perfect on a summer holiday - less garments in the suitcase, but more outfits on the beach. We're loving that notion.
Eco Friendly Fibre
Elle Evans is an Australian swimwear label which is made in Melbourne, using eco-friendly fabrics. We have featured this brand here on Future King and Queen before, which you can read about here.
This is the new 2017 collection - and it's made from recycled ECONYL lycra, a patented fibre made from respinning the nylon fibres of discarded fishing nets, carpets and clothing. The fibre is reprocessed into new fibre, which is then woven into fabrics.
To discover more about this young brand with a big future, go to their website here.
PS - We have not been paid to write this review. All opinions are our own. As always, we are keen to support small businesses with ethics & great products, who are providing fabulous vegan options.